"Everyone I worked with was totally awesome."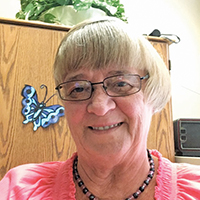 Sharon Ogden Jeske is one of 13 children. She and her husband of 46 years have two sons and four grandchildren. Sharon has been with the same company for 25 years. She is looking forward to retiring in 2017 and traveling with her husband. One of her favorite past times is riding her Harley when she is not reading or writing. Currently she is working on Book 2 of the series Tiger Pass "Lost and Found".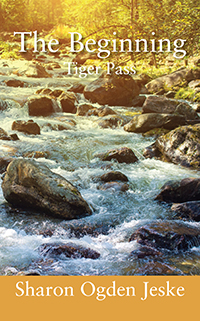 Click for details or to purchase
Book description…
Love, Family, and Friends — What Life Is All About! Clint and Tram are not only friends from childhood but military brothers in the Special Forces. After serving more than ten years together, they are on their way home, where Clint wants to build a lodge. Clint reaches out to Jackson—a fellow military brother, a good friend, and an architect—to help him draw up the plans. Sparks fly between Clint's sister Tara and Jackson, and things quickly become serious. But when someone arranges to kidnap Tara, the men join forces with the FBI. Not only must they find the man behind the kidnapping—as well as several unsolved murders—but they will soon have escaped prisoners to contend with as well… The Beginning: Tiger Pass is a fast-paced debut novel filled with twists and turns. Woven throughout is a strong thread of love, friendship, and the unbreakable bond between brothers and friends.