"Laura gave more than 100% service, about 200% in fact! Thanks Laura for giving me all the encouragement, support, and guidance during a quite emotionally stirring time!"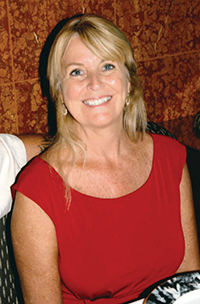 Patricia Livingston is a third generation Texan. She enjoys writing as a way of expressing her thoughts and feelings. She is inspired by Jack London's books. She enjoys living in the country – a quiet life surrounded by nature. "Just Food for Thought" is her first book.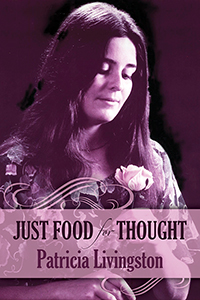 Click for details or to purchase
Book description…
"Just Food for Thought" is a story about Patty's life during ages 18 to 25. She leaves Texas to go off to college in the Pacific Northwest, leaving behind her family and friends. Her idyllic ways of thinking are soon challenged. She experiences life on her own. She becomes ingrained into college life, where she makes many friends. However, she never forgets her strong family roots while finding her way in the world. She crosses paths with a handsome upperclassman, then enters into a darker realm. But she also crosses paths with good people who help her through rough times. She marries, has a baby, eats health foods, sews clothes, writes poetry. She sees a ghost, has dreams of the future, and dreams with messages. Patty's memoir, begun twenty five years after the events, was based on vague recollections. Eight years later, the memoirs became intertwined with her letters. The letters were presented to her by her mother in 2013 – lovingly tied into bundles with baby blue satin ribbons. Vague recollections of her life, as it turns out, do not always match letters written at the time. Both accounts remain within the story, which has led to some duplication, as well as some contradiction. That's just food for thought, dear reader.