"I really enjoyed working with Dana and found her to be easily accessible. She sent frequent emails and was always prompt to answer any from me. I really appreciated her helping me choose the best cover for my book. I hope that she will be my author representative when I write my next book."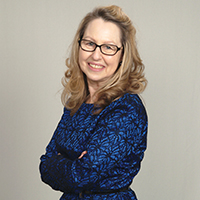 Donna Malone is a School Improvement Specialist at an agency for the Georgia Department of Education serving a region south of Atlanta. In this position she works with school systems and teachers and conducts ongoing professional development at the school and district levels. She has been having fun in the classroom for nearly 30 years with experience teaching at the elementary, middle, and high school levels. She has also influenced future educators as an adjunct professor. She has an advanced degree in educational leadership and certifications in reading, academic coaching, special education, and teaching English as second language. Donna started her teaching career in Virginia, but after many moves with her military husband, has become a Georgia peach and a Braves fan.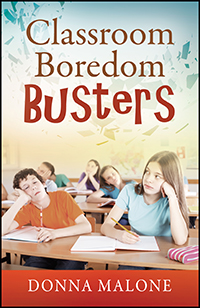 Click for details or to purchase
Book description…
Innovative, Engaging Activities for Students of All Ages! Classroom Boredom Busters is a blast of activities and creative ideas that will shatter tedium and inject excitement into ho-hum lessons that often cause students to complain that school is boring. This unique collection of strategies is the wake-up siren that many students need to get excited about learning and to motivate them to participate in the classroom. Activities in this book are designed to appeal to students while offering teachers a variety of detours to deadly dull test reviews, tricky note-taking sessions, awkward class discussions, and many other common classroom potholes. This book is organized into eight parts, each complete with a menu of original ideas that evolved from the author's experience in the classroom at the elementary, middle, and high-school levels. Busy teachers will appreciate the convenience of pulling this collection off the shelf and turning to activities that require little or no planning and no elaborate school supplies. All ideas have been teacher-tested with real students from fourth grade through high school and across subject areas. Benefit from the imagination and expertise of author Donna Malone, who has won many awards-including 2011 Georgia Master Teacher, Henry County System-wide Teacher of the Year, Atlanta Journal-Constitution Honor Teacher-and has been a speaker at numerous educator conferences. Ready to energize your students? Pick up Classroom Boredom Busters and reinvent your classroom today!