"This is my first experience with publishing a book. It could not have been any easier. The expert assistance from my Author Representative Dana made the whole process an enjoyable one. I am working on my second book and am looking forward to doing business with Outskirts Press."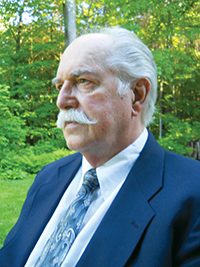 Roger B. Pratt is retired, which allowed him the time to pursue this project. Compiling these old letters to book form presents a fascinating insight into the adventurous daily life of a young man in the late 1800's.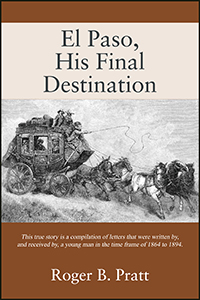 Click for details or to purchase
Book description…
Extremely Ambitious and Curious Individual. Each letter reflects his daily life and surroundings in fascinating detail. Beginning when this seventeen year old young man from Vermont joins the Vermont militia and enters the Civil War. After serving ten months and rising to the rank of Corporal, the war ends. He is mustered out and returns temporarily to Vermont. This extremely ambitious and curious individual decides to leave home and starts his westerly journey. He ventures through seven western states, one territory, and Mexico, holding various positions in sixteen different occupations. He spends the last five years of his life in El Paso, Texas, as President of his El Paso Transfer Company business. His journey ends with his death from diabetes at the age of forty seven. Misspelled words were not corrected in the transition from the original letters to typed book pages to preserve the authenticity and character of the letters. Copies of original letters with envelopes, and certain documents, are included after certain typed book pages to show the interesting letter heads and envelopes.