"My Author Representative and Publishing Team are the best ever; kind and patient, dedicated and very professional."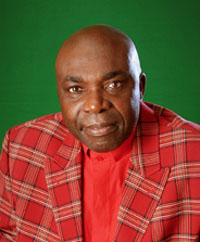 This book is written by best selling author Bishop Isaac Ogbeta.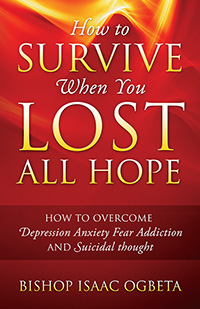 Click for details or to purchase
Book description…
How to Survive When You Lost All Hope is the greatest book ever written by a bestselling Author and an ordained Minister of the Gospel, Bishop Isaac Ogbeta with the International Pentecostal Churches Worldwide. This book will give you hope and faith and courage and strength to overcome "Depression, Anxiety, Fear, Addiction and Suicidal Thought". NEVER GIVING UP HOPE NO MATTER WHAT YOU GOING THROUGH IN LIFE; ONLY CHANGE THE WAY OF YOUR THINKING, YOU CAN OVERCOME WHATEVER CHALLENGES YOU ARE FACING IN LIFE; IF YOU DON'T GIVE UP HOPE BY CHANGING THE WAY OF YOUR THINKING. Roman 4:17-18 As it is written I have made you the father of many nations") Before God whom he believed, and who raises the dead, and call those things that do not exist as though they did: Against all hope, Abraham believed in hope, that he might become the father of many nations according to what was spoken; So shall your descendants be.