"I am impressed with your professionalism and response time. Well done."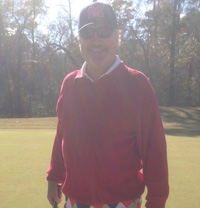 T.T. Nichols is a former college and professional baseball player, a retired software executive, and an avid golfer. He was raised in Dexter, Missouri, educated at Ole Miss and now lives in Houston, Texas, with his wife Rebecca. A trip to Rome sparked his interest in the Roman Empire during the time of Jesus, and he began to research the era extensively in preparation for writing Gifts from Above.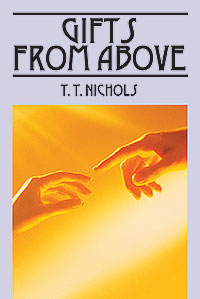 Click for details or to purchase
Book description…
The Roman Empire is flourishing…and yet there is unrest in Galilee, where a deeply dedicated, charismatic Jew has captured the attention and imagination of the people. A talented Roman spy is sent to infiltrate the crowds listening to the ministry of Jesus, to determine the potential for riot and rebellion. The idea of even pretending to be a Jew goes against everything he has ever stood for…religion, culture, class, ideals…it is a deeply distasteful assignment, as well as putting him at risk of his life. But as the spy listens to a sermon, he receives an unexpected gift that changes the lives of not only his contemporaries, but which will affect millions throughout history. Gifts from Above takes as its inspiration John 21:25, "  Jesus did many other things as well," and imagines what just one of those things might have been. Follow in the path of a brilliant and far-sighted Roman whose encounter with Jesus inspired him in ways he would not have believed possible…and who manipulates the ancient world for the greater good!