"After struggling for several years to get my medical memoir down on paper, I submitted query letters and manuscript samples to a number of mainline publishing houses and received polite negative responses from all of them. I felt that I had a story worth telling and explored alternative avenues of publishing. After reading an article in SKY magazine aboard a Delta flight about publish-on-demand companies, and doing some research on my own, I chose Outskirts Press, Inc. to publish The Fine Line. The process could not have been more simple, with step-by-step instructions and guidance. Everyone at Outskirts was very helpful, especially my author representative, and the product was a professional and lovely book of which I am very proud."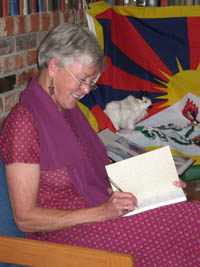 Margaret Watkins is a retired intensive care physician. She has written these two parallel and intersecting stories from the provocative point of view of both doctor and patient. The cataclysmic course of ruptured aneurysms is explained in scientific yet simple terms as she and Colonel Robbins descend into the nightmare of near-fatal illness and return to lives transformed by their experience. The author lives on a small ranch in the mountains of central Idaho with her husband, Robert Jarrett, and their dogs and horses. She has published a book of short stories, TRANS—PLANTED, and a book about her trip to Mount Everest, OFF TO TIBET. The latter are available by USPS from the author at email iloveidaho@att.net.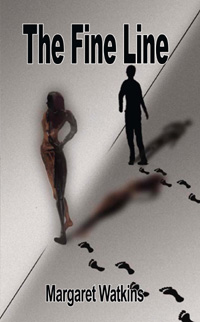 Click for details or to purchase
Book description…
Aneurysm—a medical catastrophe. A middle-aged woman on snowshoes in the mountains of Idaho. A fighter jet pilot at the apex of his career. Drawn together by the same medical misfortune, one finds the other's friendship amidst the debris of their mutual calamities. This is the true story of two strangers whose lives intersect because of simultaneous ruptured cerebral aneurysms. Their descent into darkness and slow journey back into life will touch your heart.