"I felt I was in good hands from start to finish. It took me 55yrs to get this done, and you guys made it easy. Thank You."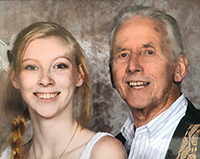 Now seventy-seven years old, Bruce LaChance divides his time between his summer home in Maine and his winter residence in Florida. Clean and sober since 1994, Mr. LaChance remains forever grateful to the HELP Program and Fellowship, as well as family and friends, for his ability to live, love, and enjoy life one day at a time. Self-diagnosed with dyslexia, he enlisted the help of friend and novelist Michael A. Milardo to write his story.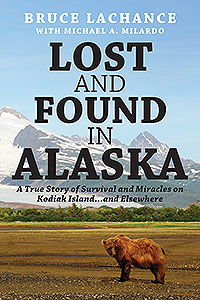 Click for details or to purchase
Book description…
In 1964, while serving as a radioman in the United States Navy on Kodiak Island, Alaska, twenty-one-year-old Joseph Bruce LaChance set out to hunt one of nature's most fearsome creatures-a giant Kodiak brown bear. Expecting to return to the naval base after a three-day expedition, instead LaChance suddenly found himself lost in the wilderness for ten days without a compass, map, or any other means of guidance, while running out of food. With his chances for survival near zero, LaChance had only his undaunting perseverance and faith, both in himself and God, to overcome death's odds. His struggle to survive, however, did not end on Kodiak Island. Thirty years later, he would face another life or death struggle while again lost and alone, but in a different kind of wilderness-alcoholism. LaChance's miraculous story provides a profound lesson for us all, not only in how to survive, but to live our lives with love and dignity, at peace with both ourselves and what we conceive as our own Higher Power.