"My Author Representative was extremely helpful and patient while guiding me through the publishing process."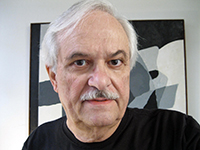 Richard Bartholomew was born in Cincinnati, Ohio, and attended Ohio University. He taught high school Industrial Arts, then worked for decades as a technical instructor for a major international automobile manufacturer. He lives with his wife and cats in Northern California near San Francisco. This is his first novel.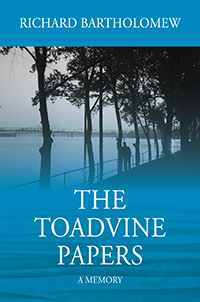 Click for details or to purchase
Book description…
The popular and academic interest in sculptor Ernest Toadvine has never been greater. The latest Library of Congress listing of books on the man and his body of work, at this writing, numbers forty-three – Candace Boyer's recent coffee table edition, "Man of Stone," is undoubtedly the best – and the list is still growing. News articles, TV specials, analyses, dissertations and the like number in the hundreds. Collectors clamor for his works, and one show allowed a well-known museum to enter the new decade with overflowing coffers. Of course, his miniature busts of the famous are ubiquitous. Here is one more book for the pile. To tell this story, I have ransacked my memories, and all my old journals – kept faithfully from grade school till I finally left for college – and tried to chat with most of those who are still around and on speaking terms with me. There will be a few surprises. It will contain little of what is in the other books, and it may not all be entirely on the mark – as they say, there is no absolute history – but the one thing you can be sure is not a lapse of memory is the part about friendship.