"I couldn't have done it without Outskirts Press – the best!"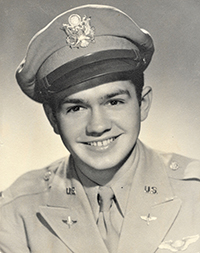 Capt. B.L. (Budd) Picketts was born in 1923 in Akron, Ohio. The oldest of three children, he had a brother Leonard and sister Joan. His father was a successful businessman, owning a wholesale food business. After high school, he attended Akron University until he enlisted in the Army Air Corps in March of 1942 at age eighteen. He reported for training to the Santa Ana Army Air Base in August of 1942. He graduated from Navigation school in Texas in January 1943 and married Neva Jean Brown, who he had met in the Thrifty Drug Store on Hollywood Blvd. They remained together for the rest of his life – more than sixty years. After he got out of the Army Air Force, they moved to Los Angeles and he began working for Norwich Pharmaceutical, where he soon became the West Coast Division Manager. He remained with Norwich for nearly twenty-five years before starting his own company and worked for himself thereafter. His family includes one boy and two girls, six grandchildren, seven great-grandchildren and two great-great-grandchildren.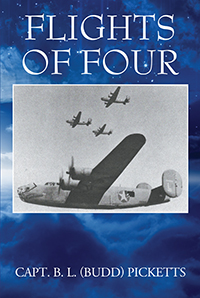 Click for details or to purchase
Book description…
The Journey from High School Senior to Army Air Force Captain and Squadron Lead Navigator in Less than Twenty Months. At age eighteen he enlisted in the Army Air Force in his hometown of Akron, Ohio. For a boy who had never been more than fifty miles from home the real adventure began when he boarded a bus to Chicago, went by train to Los Angeles, California, and then to Santa Ana Army Air Base boot camp, where his basic training began. Passed over for pilot training because of the huge number of men who wanted those jobs, he eventually was sent to bombardier training in Deming, New Mexico. Because he tested with unusually high math skills he was sent to El Paso, Texas, to become a navigator. Upon graduation he went by ship to Algeria, North Africa, and finally by plane to Lecce, Italy. What happens there is really what this book is all about.