"It was a great first experience. I knew I could depend on Outskirts Press as to publishing my book. My Author Representative had answers to all of my questions and responded quickly whenever requested."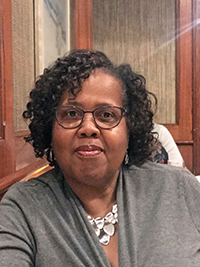 Tee Nadine is an author, consultant, wife, mother, grandmother, and business owner who literally placed her life on hold to care for her aging parents. She was in the child care industry for over 20 years before retiring to care for her elderly parents. She has since been a consultant to summer day camps, an encourager to other caregivers of dementia/Alzheimer's patients, and spends a lot of her time with her family.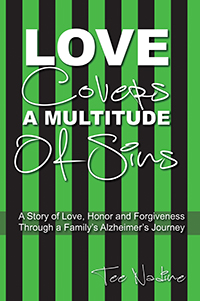 Click for details or to purchase
Book description…
An emotional story of a woman's quest to care for her mother suffering with Alzheimer's disease. "Tee Nadine's book, Love Covers A Multitude of Sins, needs to be read by people from every walk of life. I couldn't put it down! Her true story, as a daughter and caregiver to her precious mother with Alzheimer's is the experience of many, but an often untold one. I wept and, yes, I even laughed because it was so relatable and unapologetically honest and it exposes the reality of our own humanity. You will learn and understand more about the Alzheimer's experience, but more importantly, you will learn more about what real love is." -Rev. Pat Chen – Author, International Speaker, Founder of First Love Ministries International Prayer Center, Board Member of the National Day of Prayer. "This is a clear, concise, and well written book. It is an insightful bird's eye view into the struggles of taking care of a loved one who is declining mentally. A wonderful read." -Debbi Sery, Author of Children's Books. "I believe that the subject matter of this book is one which will impact a majority of Baby Boomers, those born after World War II (1946-64), as they struggle to assist their elderly parents. How are you to care for a parent who has Alzheimer's or Parkinson's disease? Where are the support systems and resources available to those who don't know where to turn for answers? This book is the nettlesome journey of one woman who had to confront the challenge of caring for her parents: her father who was blind and needed to be cared for and her mother who had developed Alzheimer's! You will experience the roller coaster of emotions as you journey with Tee Nadine as she seeks to provide care and discover, the not so convenient, resources available to help with ailing parents." -Dr. James R. Love, Sr. -Author, Pastor, Conference Speaker, Founder of Love the Word Ministries, Professor of Theology and Philosophy; Lancaster Bible College, Metro Campus; Denver Seminary, Metro Campus; and Prince Georges Community College.