"I am so impressed with the entire experience. This was my first book and I can't wait to see what Outskirts Press does with the second one. Thank you."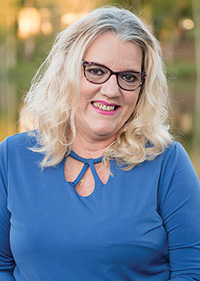 After a career in advertising and owning her own bridal boutique, Diane Gray decided to retire and focus on her journey to finding her biological family. Being retired gave Diane the opportunity to do something she's always wanted to do: write a book. Diane has two sons, three grandchildren and is a "bonus mom" to a son and daughter. She and her husband Mark live in Eastern North Carolina. Diane is available for speaking engagements for any organization that may need a presenter. You can contact her at fhpspeaker@yahoo.com or www.outskirtspress.com/FaithHopeandPerseverance.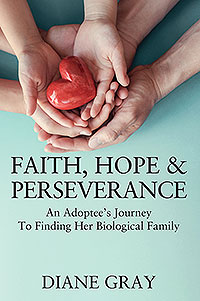 Click for details or to purchase
Book description…
An Adoptee's Fifty-Year Journey to Finding Her Biological Family. It is our human right to know who we are. After her adoptive parents passed away, Diane decided to take the DNA plunge to find her biological family. Learn how she found her biological family after years of wondering who she was and why she was born. With the help of a search angel, science and technology, a lifetime of questions were about to be answered. Christmas, 2018 is just the beginning of her emotional journey to connect with her family.