"My Author Representative was very helpful in navigating the process of publishing my first novel. The experience was very rewarding!"
Cory Jenson has always had a thirst for travel. His Air Force service and his 30-year business career have taken him to 66 different countries. International travel, therefore, plays an integral part in his writing. He holds a BS in Business. His early years were spent in Seattle, Washington where he met and married his wife, Edna. He now resides in Phoenix, Arizona.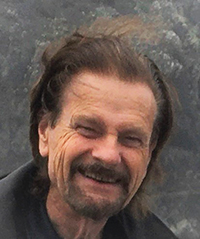 Book description…
When Ethan Parrish boarded Flight 272 in Hong Kong, he was looking forward to an uneventful trip home. He planned to sleep most of the way. He had no idea that he would soon be facing a life or death situation. Ethan's experience as a police detective had prepared him to face emergencies, but nothing like this. His actions over the next 24 hours could decide the fate of, not only himself, but millions of innocent people.