"Working with JerryB was a pleasure. He was helpful throughout the process with suggestions and advice on matters like cover design and pricing. Rachel is my seventh book with Outskirts, and I am impressed with the efficiency of the process and the high quality of the product."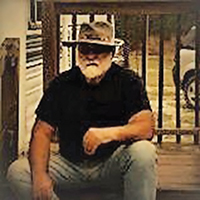 Oscar Patton, Ph.D., lives on a piece of the old family farm in south Georgia, the setting for all his works. Rachel is seventh in his Satilla County series, all novels based on actual events and slices of history. Oscar likes reading, gardening, college football, and brooding in his lounge chair.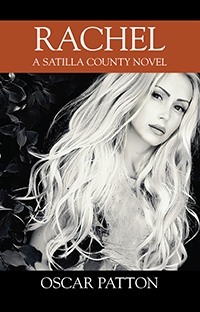 Click for details or to purchase
Book description…
Bootleg Whiskey, Women's Rights, and Changing Times. With best friend Eve at her side, aspiring young journalist Rachel Mellon comes "home" to Satilla County to write the lives of southern women. She collides head-on with the Circle of Brothers, a gang of good old boys who control the illegal liquor business. They claim to stand for God, country, and family values, but Rachel sees them for what they are, a murderous crime syndicate, and she takes them on. Armed only with words and right, can she triumph or even survive in this classic battle of good versus evil?  Set between the demise of the old Klan and the birth of the new in the early twentieth-century South, this is a story about bootleg whiskey, women's rights, and changing times. It is also a story about the possibility of love and the miracle of redemption.