"As a new author I was totally overwhelmed with what was required of me but my Author Representative helped me know what needed to be done and was very patient with my many revisions of this first book. Her patience and knowledge is much appreciated and I was happy to learn I will be working with her on my other two books."
Charles Ray Brady was born and raised in Utah. He, along with his father and mother, called the town of Santaquin their home. The small-town atmosphere always allowed him the opportunity to explore and use his imagination, often to the dismay of his parents. Ray graduated in Elementary Education from Brigham Young University because he enjoys working with children which led him to become a professional teacher for thirty years. He is a self-taught oil painter and has taught landscape painting both during and after his teaching career. He finds it fun to share this talent with local children. In addition to this series of books, he wrote a book for each of his children when they were in elementary school. He now reads those stories to his grandchildren. He is a veteran of the United States Air Force where he served as an accountant and administrative assistant. He and his wife, Carolyn Seals Brady, met while attending Brigham Young University and were married in the Salt Lake Temple. They have five children and eighteen grandchildren. Ray believes life is a grand tour of opportunities when you use your imagination to explore them.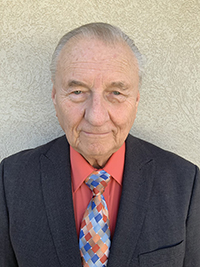 Book description…
As Ben lay there in his semi-conscious state, his body racked with pain from head to toe, the intensely bright light that hung above him seemed to bore itself into his very soul. It happened so quickly and without warning causing him to catapult over the handlebars of his bicycle coming to a bone-crushing heap at the side of the road. He'd only caught a glimpse out of the corner of his eye of an object being thrown before it clocked him to the side of his head leaving him with clouded thoughts of WHY ME?! An angry familiar voice by the gurney where he lay in the emergency room muttered a vivid threat through gritted teeth, "When I get ahold of that kid, I'll beat the living tar out of him!" "No you won't son, you're not that kind of boy." For Ben Okura, being Japanese American took on a whole new meaning as he was to become one of the homeland's first civilian casualties of World War II. Ben didn't know it yet; but, at that moment, he'd already started down an unimaginable darkened road filled with intrigue, danger, and adventure to places he'd never been. He would have to settle up with fate and meet his destiny.