"Dana and Kirsten were joys to work with: professional, knowledgable, patient, and adept at guiding an author in the publishing of Something Happened Today."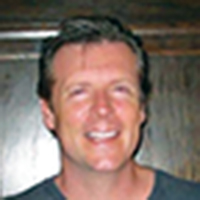 Dr. Paul E. Kotz is a lifelong learner with education and business expertise. This includes working as faculty and advisor with undergraduate, graduate students and since 2013, in a doctoral program in leadership. Kotz has taught and served as an executive coach to graduate students and business professionals; and has assisted high school students in navigating adolescence. In 2014, he published Personality, Gender and Learning Styles for students and practitioners. He is a resident of Saint Paul, Minnesota and continues to collect new experiences that shape and challenge his perspectives.
Click for details or to purchase
Book description…
A Collection of the Unexpected. There are times in my life, when I wasn't truly looking around to see the goodness that exists. I am extremely lucky to have people who have mentored me along the way by their examples, words and actions to look for the good. I have learned and witnessed that if you open your eyes and ears, you can live your life staying present to the positive. This book is just that. It is a collection of stories that may inspire you, challenge you, or let you see a situation in an entirely new way.