"My Author Representative was always there – at each point in the process. She let me know exactly what was to be done. It was a joy to interact with her. Good job."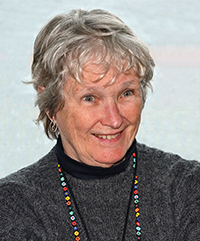 Jane Flanagan feels fortunate to have had many fulfilling roles in her life. Raised in several places in the Northeast, she is a lifelong Unitarian. She graduated from the University of Pittsburgh with a degree in mathematics. After more than twenty years living and working in Pittsburgh, Pennsylvania, she and her husband, Chuck, became empty-nesters and moved to Oak Ridge, Tennessee where, except for a three-year assignment in Germany, they continue to live. Jane retired from a rich and interesting professional life. Following retirement, she and her husband traveled to many parts of the world, including several times to Germany to visit friends. She is an active volunteer, and enjoys the company of her husband, their two children, their spouses, and four grown grandchildren. She is a member of the Oak Ridge Unitarian Universalist Church, which in 2015, conveniently moved within a few blocks of her home. Her essays have won prizes in the Tennessee Mountain Writers annual competition, and Grace Writers annual competition, both held in Oak Ridge.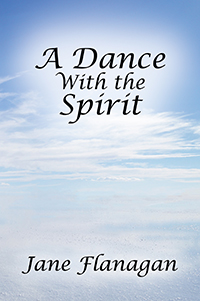 Click for details or to purchase
Book description…
A Dance with the Spirit is a collection of 24 essays derived from sermons or homilies by Flanagan given over many years at her Unitarian Universalist Church. In these essays, she seeks the many human and universal truths that bind us together. She explores the nature of what we call "god," the meaning of a faith community, and searches for common values. Her essays are touched with humor, grace, and love.