"My author representative was wonderful to work with. She made the process smooth and easy to get my new book published. This is the second book she helped me with! Outstanding service from Outskirts Press!"
Stephen A Vigiano, PGA Master Professional, was born and raised in Long Island, New York. At the age of 18, he pursued a career in acting in Los Angeles, California, where he studied the art of acting for over ten years with some mild success. In the mid-eighties he fell into the game of golf, which changed his life forever. His professional resume is highlighted by the prestigious Master Professional Certification, as well as certifications in all five areas of advanced education in the PGA of America. Stephen was featured in PGA Magazine's "Lessons in Humanity" for charitable contributions of his time and energy. Over the last 28 years, he has given over 15,000 golf lessons of which many were free of charge, golf has allowed him to pass along many of the life lessons he learned from the game of golf. Stephen has spent the past 5 years transitioning to a career as a full-time author and motivational speaker.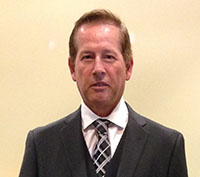 Book description…
What is the secret to life? Is it to take a moment to reflect on the things you have done and then ask yourself "Did I make a difference in the world"? Showing compassion and empathy towards others will never diminish your self-worth; it will only increase it. Every day we are given opportunities to positively impact the lives of those we touch along this journey. Life is an incredible opportunity to CHANGE the world through kindness and the use of our creative thinking that will lead to a better world! It is in our thoughts that our dreams are created. Our hope for the future of mankind can become a reality if we unite in a common cause that is bigger than any one individual. Don't avoid the future, embrace your future!
"Putting off an opportunity that is presented today, thinking it can wait until tomorrow causes more regrets and heartache then you could ever imagine. We have a choice when opportunity comes knocking at our door, we can seize the moment or we can simply ignore the signs. Life is about taking a leap of faith knowing there will be someone there to catch you when you jump."<