"I can't imagine how any Author Representative could have provided better and more consistent professional service, guidance, and assistance than my representative did on this project. It all went smoother than I could have imagined and helped create exactly what I had envisioned for this book. Kudos with a capital K to her!"
John Michalik enjoyed a 37-year career leading and managing law-related businesses, academic units, and professional membership organizations. He is the author of over 200 articles, annotations, books, and essays on legal and management topics. In retirement, he turned to history, with the publication of his book "The Harriman Alaska Expedition of 1899" in 2021. "Another Way Over" is his debut novel. He and his wife Diane live in Scottsdale, Arizona.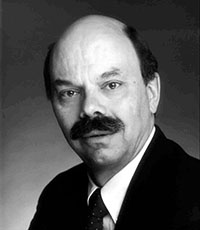 Book description…
In 1910, Jan Brozek is a lone traveler, making his way across a Europe preparing for war, intent on immigrating to America to establish a new life for himself and his fiancee, Maria, who will follow once he has earned the money for her passage. Early in his travels, he saves the life of Anna Ihnacak, the beautiful daughter of a Hungarian nobleman – their easy attraction creates emotions that, as he travels on, he has difficulty dealing with and understanding. Ready to sail across the Atlantic Ocean on the last leg of his journey, he is stunned when his careful plans are derailed at the last minute and he must choose an alternate course, one that sets him on a two-year odyssey covering three continents.<br /><br />In his travels, Jan moves in and out of the personal stories – involving murder and corruption, personal losses, natural disasters, and everyday situations – of those he meets along the way. And he is tempted by opportunities that would drastically change his plans and his ultimate destination. All the while, he wrestles with his own emotions concerning Anna and Maria; finally reaching a resolution as his long journey takes yet another and final unexpected turn.