"Laura was great!"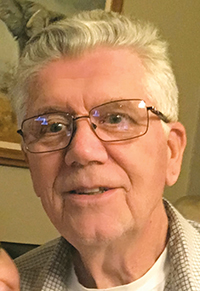 Jan W. Vandersande Ph.D. holds a doctorate in Physics with a minor in mathematics and has served professorships at the University of the Witwatersrand, South Africa, as well as Cornell University. Dr. Vandersande and his late wife Marlene visited casinos regularly over a 20 year period. His technical and mathematical expertise as well as his hands on experience at the numerous games in the casino, has made him uniquely qualified to comment on the best games and machines to play in the casino to greatly increase your chances of winning. Dr. Vandersande is also the author of the book: "Life After Death: Some of the Best Evidence," which describes his psychic experiences and some of the best evidence for life after death he has come across.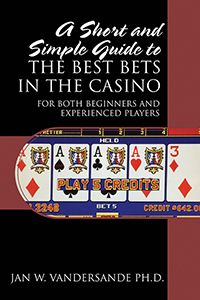 Click for details or to purchase
Book description…
Whether you are going to the casino for the first time or are an experienced player you need to know the odds of the games you are playing. The object of the casino is to make money and for you to lose money while you are having fun and enjoying free drinks??!! Every bet you place or machine you play has odds that are in favor of the casino. However, there are games and bets to play where the Casino's edge is very small or non-existent. In this booklet the best games and machines to play are described and strategy guidelines given on how to play them so that you have the best chances of winning. The game of craps, which is intimidating especially to beginners, is described in simple terms and a simple betting strategy for beginners is given. Also, the games or machines to avoid where the odds are too much in favor of the casino are discussed. This guide is short and easy to read and should make your visit to a casino more enjoyable and hopefully profitable.