"This was my 3rd book with Outskirts Press. From sales to production, my team was always available to promptly answer my questions and guide me through the process. And, what patience these ladies have to deal with me! The customer service and friendly professionalism provided by team was 5 star-all the way. Why yes, I will be using Outskirts Press again! Thank you and see you on book 4."
Rick Lawin spent over 25 years on the Los Angeles Police Department. While assigned to the Air Support Division as a pilot and instructor, he received the Department's highest award, the Medal of Valor. Rick also worked as a charter and news pilot. He is rated in helicopters, multiengine airplanes, seaplanes and gliders. Rick holds a master's degree in Aeronautical Science and has spent 22 years teaching aviation safety at a major university. He resides in Northern California, close to the High Sierra.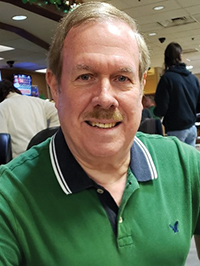 Book description…
Why would an inexperienced young woman go for a solo hike in the High Sierra a year ago, and never return? That is the question Jake Cahill must answer. The former police aviator, owner of the Tierra del Puma ranch, teams up with former FBI agent Mark Kincaid to search for the girl, or her body. As the two men uncover the circuitous route taken by their subject, industrial espionage and international intrigue intrude on the search.
All the while, Valerie Cahill senses her connection to the enigmatic ranch has changed. As events collide into a swirl of danger and revelations, Tierra del Puma, the land of the cougar, will be threatened with a maelstrom of destruction that may forever change futures and legends.