"DAVID'S SLING is my sixth novel published with Outskirts Press. There's a reason for that: They are the best in the business… at the top of their craft. And that's because of the staff's dedication to making an author's book the very best it can be — from stunning, eye-catching front cover graphics; to stellar back cover design; and absolutely fantastic interior formatting. No independent publisher offers what Outskirts Press does. Yes, people do still make the difference and OP has all the right, caring, attentive, skilled people! Top-notch."
Multiple-award-winning author Andrew Ceroni served a distinguished career as a Senior Supervisory Special Agent focused on global counterespionage and antiterrorism operations. He received his B.S. degree from the U.S. Air Force Academy; M.A. degree from Case Western Reserve University; and studied the German and French languages at the University of Maryland. He is a member of the Authors Guild.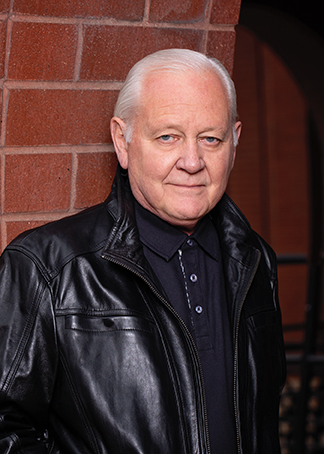 Book description…
In the deep, shadowy forest of New York's Adirondack mountains, CIA Agent Dave McClure will meet his most horrific nightmare…and face his greatest challenge ever!
The CIA and its top agent, Dave McClure, have their hands perilously full. Franz Altmann, a vicious killer and a member of the German terror group Red Storm Movement, has slipped unseen into America. He intends to bring the U.S., the world's epicenter of capitalism and finance, to its knees in a horrendous attack.
If that isn't enough, Vassily Krasnoff, a Russian believed fatally wounded in the Alaskan wilderness by McClure's rifle shot, didn't die as intelligence indicated. Krasnoff has emerged from a coma, and now he wants revenge for the death of his brother, Leonide. Someone Dave McClure loves dearly must die—in the most gruesome fashion imaginable—if McClure doesn't find and kill Krasnoff first.