"It took me over a year to publish my first novel, Transplanted. In the beginning my rep, Michael, was available anytime I had a problem. He helped me overcome many doubts and obstacles. Then, Deni held my hand through the many edits and revisions. Jackie and the marketing team have been guiding me through the ups and downs of post-publishing. I will definitely recommend Outskirts Press to others for their expertise, patience and guidance."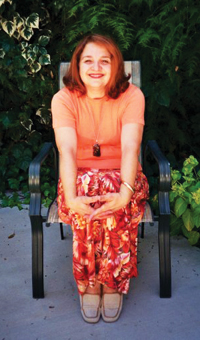 Christine Alexanians had a love of writing from her early teen years. She majored in Journalism from the College of Mass Media in Tehran, Iran. Her mixed Armenian/Polish heritage, her immersion into the Iranian life and her exposure to Russian and French cultures through her friends and her school have shaped her multifaceted view of the world. Shortly after the Iran/Iraq war in fall of 1980, she immigrated to the United States and has lived since in Glendale, California with her husband, her two sons and their families.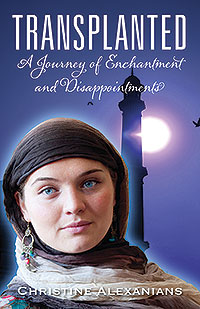 Click for details or to purchase
Book description…
Young maid, Nastia must go back to her village when the aristocrats she worked for escape from the Bolshevik revolution. Her short trip home becomes more adventurous than she could imagine. When she returns, Nastia learns of the many tragedies fallen upon her family and neighbors. She meets a traveling merchant, Aliosha who helps her in her worst situation. She marries him, and bears a son. They move across Russia and settle in the city of Rostov, where she gives birth to a girl. Nastia tries her best to adjust to her new life, when Aliosha comes home with sad news of his father's death and announces that they will return to his country. Only then she realizes that her husband is not Russian, but Persian. She must choose between her familiar world and his unknown universe. She embarks on a journey of discovery, living the life of a foreign wife in a strange and unusual place. Her will to survive is a source of inspiration.