"I would highly recommend Outskirts Press to anyone wishing to publish."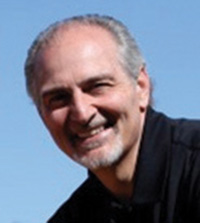 Michael J. Stabile, Ph.D., uses his extensive leadership training in a wide variety of vocations: education, leadership and life coaching, consulting, and writing. The same theme permeates his many positions of influence: he is passionate about inspiring and empowering others to be change agents in their homes, jobs, and communities. Mike's company, FutureNow Consulting, LLC, uses workshops, seminars, and customized life coaching to effect transformational change at the individual, group, and organizational levels. Mike and his wife, Pam, live in Cincinnati, Ohio. They are blessed with three married daughters and six grandchildren.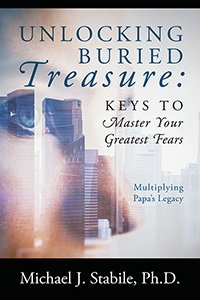 Click for details or to purchase
Book description…
What is my deepest fear? In every sense of the word, Nicole is successful. She has a thriving career, a loving husband, and beautiful children. For Nicole, though, a constant voice in the back of her mind tells her that all these things are not good enough, that she is not good enough. In this leadership parable, follow Nicole's inner conflict and struggles as she meets with the two people she trusts the most, Dr. Jonas Nolan and his wife, Sophia. With the loving guidance and coaching by the Nolans, ask yourself as Nicole did, "What is my deepest fear? What is holding me back from my sweet spot of greatness?" Like Nicole, are you are at a point in your life where your deepest fear is now being exposed and brought to light? Is it time for you to unlock the buried treasure within you? Is it time for you to journey into your destiny and assignment that only you were born to accomplish? Is it time to be liberated from fear? Unlocking Buried Treasure: Keys to Master Your Greatest Fear not only shows how to identify the fears that are holding you back but also gives you accessible and tangible strategies and keys to overcome those fears so you can reach your greatest potential, both personally and professionally. This is the second in the Papa's Legacy Leadership parable series.