"I was very happy with the support I received for my first book. I always knew I would get the answer I needed promptly."
Carol is a learning strategist at Infopro Learning and a fourth-generation educator whose passion for teaching led to a career in corporate sales training and certification. She considers it her mission to enable the success of others through creative and engaging learning and practice.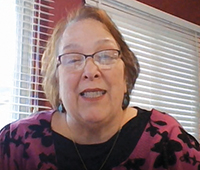 Book description…
Differentiate yourself in a world where buyers can buy anything without ever meeting another person. At this highly competitive time in sales history, you must recognize and project customer-centric value to foster that long-term relationship with your customer. You are not simply providing a solution. You are providing a valued partnership that will support your customer's success and differentiate you from the competition which is primarily the Internet. This book lays out a simple path to that success. And you are the right salesperson to read it! <
Ask yourself this – if your personal success is at all connected to selling
1. How do you make yourself so valuable that your customer can't live without you?
2. How do you tell your story, so it resonates with your customer even when you are not with them?
3. How can you elevate the conversation and sell on value?
Salespeople who are truly success-driven will align their approach to this methodology and achieve immediate success.