"The publishing process was trouble free. Everyone was knowledgeable on their specialty and made the process move smoothly."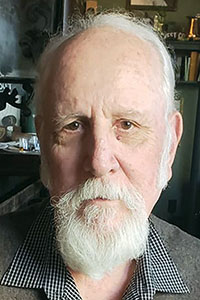 John Black was born in 1945 in San Francisco. He grew up mostly in the South Bay Area. After high school, he enlisted in the US Army and served in Thule, Greenland and Vietnam. He retired in 2015 after 22 years in computer networking.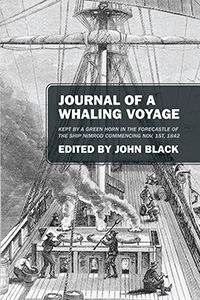 Click for details or to purchase
Book description…
A whaling adventure in the North Pacific. This is the story of my Great Grandfather's voyage on a whaling ship from New Bedford to the North Pacific and back from 1842 to 1845. The official log of that voyage of the Nimrod is missing so this the only log available. He kept a running daily log throughout the voyage. Some days little happened and others were full of action and danger. Hawaii was the place that they returned to in order to replenish their supplies, load wood to make barrels, repair the whale boats and the ship, and get fresh food and water. At one point when his boat lowered for a whale, after a long chase out of visual contact with the ship, the whale dived and came up under the whale boat, crushing it and dumping the crew into the sea. Graham was one of two survivors but was on the verge of letting go and sinking when the ship finally rescued them. I have added some information on terms that were used on the whale ships, the tools of the trade, a bit about the types of ships that were used and the types of whales that they sought, as well as several surviving letters that were written to Graham while he was on that voyage.