"My Author Representative made the publishing process easy and answered my questions quickly."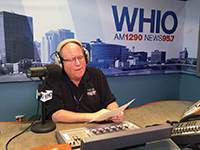 Kevin Fodor is an almost 50 year veteran of the radio broadcasting industry working in small, medium and large cities across the midwestern U.S. He has spent almost 20 years back in his hometown of Dayton, Ohio on air at Cox Media Group's WHIO-AM/FM, WHKO-FM and WZLR-FM. He also substitutes as a radio instructor at the International College of Broadcasting in Dayton.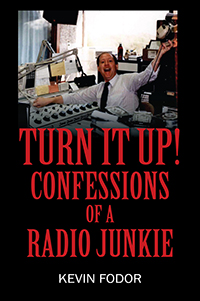 Click for details or to purchase
Book description…
Kevin Fodor has gone by many "on air names" in his nearly 50 year broadcasting career. Currently on air at WHIO AM-FM/WHKO-FM and WZLR-FM in Dayton, Ohio, but has worked in large and small towns in Ohio, Indiana and Illinois. He has also been heard doing shows or interviews on stations in Florida, Georgia and other states, and has even been a contributing reporter to radio news networks such as ABC Radio, Fox News Radio, The National Black Network, the BBC and others. He is also a broadcast educator, working at the International College of Broadcasting in Dayton, Ohio where he is a substitute radio instructor, has built and programs an internet radio station (Radio ICB) which broadcasts to the world and runs and programs a low powered FM operation at Indian Lake, Ohio.