"My profound thank you to the many professionals of Outskirts Press who provided fast and expert assistance in each step to bring my book to publication and success. I had prior experience with another publisher and found Outskirts Press to provide a much better personal response, assistance, speed and cost."
Patrick McFadden holds a BS with a major in Security Management and an MBA with a minor in Organizational Structure from Almeda College and University. He is also the author of CODE RED, a book for first responders and the public. He is the father of four children and one adopted special needs daughter, all currently residing in Pennsylvania. McFadden now enjoys retirement in a villa on the Gulf side of Florida.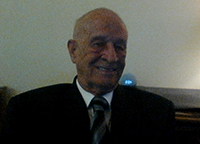 Book description…
Dawn to Midnight is a nostalgic memoir that follows the life of a man who grew up on a small farm, stabling horses in central Pennsylvania, to adulthood and beyond—to the winter days of his life in an ever-changing world.
As a child, Patrick McFadden attended a rural, one-room school and describes his childhood growing up near an Amish community. As an adult, he worked within numerous governmental agencies as an employee, consultant, and liaison on behalf of law enforcement. He chronicles his years as executive director of a large Department of Emergency Services with oversight of the Department of Emergency Management and Emergency 911 Communications Center, along with the near meltdown of the Three-Mile Island Nuclear Power Facility, the tragedy of September 11, and his time as chair of a large counterterrorism task force. McFadden's memoir spans three-quarters of a century and takes the reader on an unforgettable journey.