"Orcas Forever is my third children's book published with Outskirts Press. Once again, my Author Representative and my Production Manager were vital to bring to life my vision of the endangered orcas of the Salish Sea."
Marie-Paule Mahoney was born and grew up in Brittany, France, and now lives in the foothills of New York State. She taught French at a Waldorf school and at the State University of New York. She wrote The French Connection and is the co-author of En Français, both beginner courses for learning French. When she retired from teaching, she took a greater interest in nature, wildlife and conservation. Her first book, Molly and Babou, was written with her husband, a veterinarian. She followed that up with Coco and Whale of Wonder. The plight of the Southern Resident orcas inspired her to write Orcas Forever.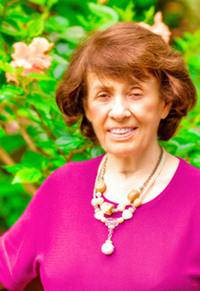 Book description…
Orcas Forever is the dramatized story of a true-life event. It opens a window into the hidden lives of the three Southern Resident orca pods that inhabit the waters called the Salish Sea between the northwest coast of the United States, and the southwest coast of Canada.
The story invites young readers to follow the orcas' daily activities as they prepare to gather for a special celebration. They will learn about the sophisticated ways these orcas communicate, the importance of their strong family ties, and their unique culture playing out beneath the waves. Readers will witness the resilience of the orcas in the face of adversity and how the Southern Residents enjoy life despite a never-ending struggle with hunger.
The Afterword presents information about orcas in general and the specific culture of the Southern Residents. It highlights the threats that the nearly extinct orcas confront from human interference and how these threats are linked to some of our environmental problems.