"I had a wonderful and positive experience throughout the process. I truly enjoyed working with my Author Representative. She was efficient, knowledgeable, and professional. She always responded to my needs and addressed the issues to my satisfaction. I really appreciate her guidance."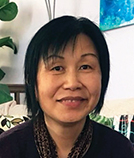 Xiaorong Zhang grew up in China and came to the United States to pursue her PhD in Plant Physiology and Genetics in 1987. After finishing her degree and post-doctoral training, she began teaching and researching at Savannah State University, where she has taught botany, genetics, genomics, and several other biology courses over the past 25 years. As a botanist, she is fascinated by the intricate beauty and vast diversity of plants. Zhang lives in Savannah with her husband.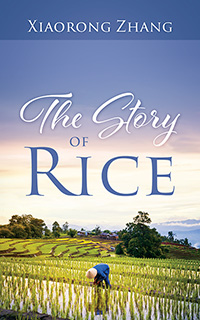 Click here for more information
Book description…
Rice is the staple food for more than half of the world's population, but it is often taken for granted and regarded as a common cereal crop. As a rice-eater and a botanist, the author delves deep into the fascinating history and biology of rice, and discusses the past, present, and future of rice as an essential cereal. The Story of Rice includes a discussion of the cuisines that have been built around rice in different parts of the world, as well as the cultural legacies and heritage left by thousands of years of rice farming around the globe. Rice is life!