"My entire team, from beginning to end, were amazing and helped me every step of the way. I am a 79 year old first author and knew nothing about publishing, but these consultants made the journey a successful one. I am very grateful."
Joan Masaryk is a retired elementary school teacher and Reading Specialist. She has always loved teaching reading and writing. She lives with her husband Joe in Arizona. In her spare time she volunteers in elementary classrooms reading her favorite Javelina books.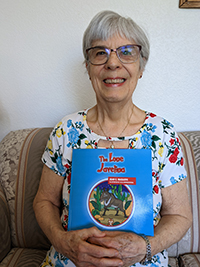 Book description…
Javelinas are called collared peccaries due to the white collar on their neck. They are gray in color with gray hair covering their bodies. They travel in groups. They eat insects, fruits and grasses. Prickly Pear Cactus is a favorite food.