"My author representative was very patient during the entire process and never failed to answer my questions thoroughly and to the best of their knowledge along with recommendations that helped bring my vision to life. I absolutely loved the experience and definitely plan on using their services again!"
Jenna Rossyion is a 21 year old African-American poet from Louisiana. She intends to inspire others through her writing and focus on sharing her own journey poetically through life's lessons while giving hope and encouragement to others through the love of God.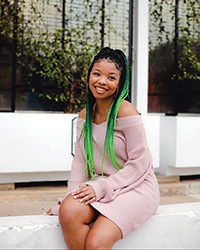 Book description…
Often times it is in that moment of silence when we tend to hear the noise we suppressed. Silent River is a journey in which pain and heartache can be difficult to communicate. Waves of emotions pass through people daily with nowhere for those feelings to flow freely. This is my journey through raging waters and how it became a silent river.