"Mergers & Acquisitions Playbook is my second published book. I published my first titled "Passing Through My Time as Part of the Boysen Family" in 2013 using a different firm. Outskirts Press' process is clearly set forth and easy to follow. They have a list of add on services which serves to simplify the process. Prices for the add on services reflect their view of its value. While I chose few of these services, I would have chosen some if this was my first rodeo.
If and when I choose to publish another book I will select Outskirts Press."
After completing 4 years as a Russian Linguist in USAF Security Service, I earned my BBA in Accounting from Southern Methodist University. After being elected President of the Dallas Theater Center, I earned a Masters Degree in Liberal Studies from Southern Methodist. I have served on for profit and not for profit boards and as strategic advisor to both types of entities. My wife and I have residences in Dallas, TX and Longmont, CO.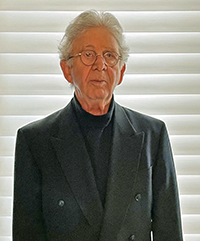 Book description…
A Great Resource for Financial Services Firms, Lawyers, MBA Students, Corporate Development Professionals, and Business Owners
The first part of this book contains the techniques used in all types of M&A transactions; the second includes case studies of deals I managed during my 36 years as Managing Director of one of the largest global Financial Services firms.