"I have used the services of Outskirts Press several times and this is my third book. I am very satisfied with their professional care and courtesy. Thank you for your help."
Travis Lavon Joyner was a career Army soldier who recently retired from active duty about four years ago. He is originally from Memphis Tennessee and began to pursue an interest in writing during the year of 2010 when deployed to the mountainous country of Afghanistan. This is the third book of this kind with over three hundred pages of very interesting content to explore.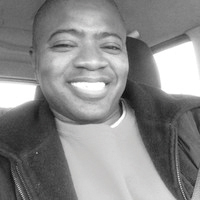 Book description…
Writing and developing actual manuscripts to form a book has become a reality. In order to keep many readers interested for more, the material in my books are 100% original and purely the thoughts of a gifted author with much more to offer the world. The author is a very friendly and approachable guy who will gladly share many of his very interesting stories. Santa hires four more reindeer is just one of the many hundred titles of this book that will capture the interests of readers from 18 to 55 years of age.