"I'm waiting for the virus to die down to have some local signings but have already sold many books with self-advertising. I'm looking forward to the my next publishing experience with Outskirts Press."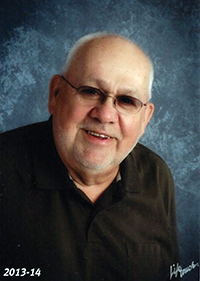 Claude R. Hurst Jr. graduated from high school in May of 1966, joined the Marines in June 1966 and was in Vietnam by mid-December, 1966. He is active in a Vietnam Vet group in Huntington, WV, plays music for Chapel at the Woody Williams VA Hospital and still writes and sings about the war. He has a B.A. in Education and a Masters in Special Education. These activities help him deal with P.T.S.D. but mostly love and Christ get him through.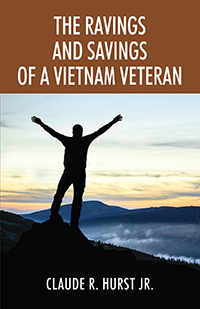 Click for details or to purchase
Book description…
Ever go on an impossible journey? Experience one with me – of war, faith and love by reading my book then you'll realize you have been on one too! Unpopular war, faith and love are the three themes of "The Raving (I) and Savings (II) of a Vietnam Veteran." Also Loose Ends (III) incorporates and connects all three themes. Part I incorporates poems and one short story to give the reader some insight into the Vietnam War in 1967 along the DMZ. Mamasan brings the war closer to everyday life of the people of Vietnam. Always there and the story "The Mad Minute" bring you closer to the war and to the writer's life. Part II tells of faith in God and how it can help you in the journey that is life. Finally, Part III intertwines a variety of the consciousnesses of the writer. The long journey for this writer is woven into the poems and one short story. Forty-nine years of coping with P.T.S.D. without the help of anyone but his wife. Encountering faith, love, loss, frustration, injustice, rejection, disrespect, non-understanding, unpopular war, and coming home to a thankless America in 1968 are the fabric of this book's writings. Now Vietnam is far away yet always near and faith and love are so dear. The journey continues with each new day and makes a way!