"I was very satisfied with the overall process. My Author Representative was extremely helpful and very knowledgeable. She made an extra effort when we encountered some issues."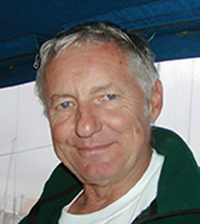 Dr. Frank Plasil was born in Prague, German-occupied Czechoslovakia, in 1939. After WWII, he escaped with his family from Communist rule and grew up in Geneva, Switzerland. He received a B.Sc. from the University of London and a Ph.D. from the University of California at Berkeley. In 2002 he retired as "Corporate Fellow," the highest rung on the non-management research ladder, from the Physics Division of the Oak Ridge National Laboratory. Travel is Dr. Plasil's passion and he has done so extensively.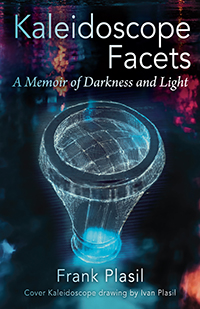 Click for details or to purchase
Book description…
Dr. Plasil's memoir spans a century. It begins with his escape from Czechoslovakia and continues to the present, transporting readers to Europe, points in the U.S., the world of science, and the privacy of his personal life. He presents his story chronologically through a series of stirring vignettes, writing in an authentic and passionate voice that does not hold back. Through the course of the story, he weaves together multiple themes in unexpected ways: family, identity, migration, assimilation, love, pain and loss, scientific endeavor, independence, and redemption. His personal story not only invites adult and young adult readers into his life; it will also stimulate their reflection on how to live. We made our way to the American zone having used forged passports. Frank Plasil was inspired to write his personal story well before his teen years. The inspiration came to him as a child when the following event took place: "I was almost nine years old … The car was speeding through the deserted streets of Prague, the capital of Czechoslovakia … Soon we were in the countryside. With the moon behind them, the tall poplars which lined the road at closely-spaced, soldier-like intervals cast long shadows across our path … We arrived in Bratislava … we stopped at the bank of a broad river, the Danube … We descended to the water's edge. Clouds covered the moon, and a light drizzle began to fall … Soon a small inflatable rubber boat arrived …. Father and I were asked to sit on the floor of the boat. I could feel the water sloshing under the single rubber sheet on which we sat. We set out into the darkness …" Thus, Frank's illustrious scientific career and life full of twists and turns as well as emotional highs and lows was launched. These formed the kaleidoscope facets of his life, as told in this memoir.