"I'm pleased with the final product and will use Outskirts Press for my next novel."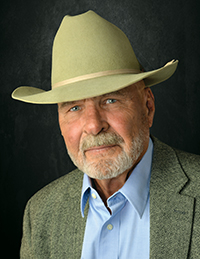 As a combat Marine officer, R.N. Echols often investigated violations of the Uniform Code of Military Justice. Upon leaving the Marine Corps, he served 23 years in the Missouri Department of Public Safety, retiring as a deputy director. He holds degrees in Art, Psychology, Criminal Justice Administration, and a master's degree in Public Administration from the University of Missouri. Following his state career, Echols became a private investigator, specializing in cold cases. His first Conner Pennington novel, Colt Ace, has won wide acclaim among readers of mystery novels. His second cold case novel, Motor Dynasty, has met with equal enthusiasm. Echols lives in Fort Worth, Texas, with his partner and fellow investigator, Ann.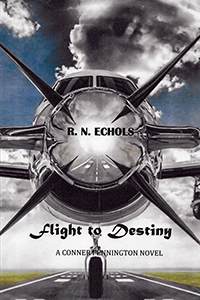 Click for details or to purchase
Book description…
When Conner Pennington—a private investigator specializing in cold cases—gets a desperate call from his favorite cousin, he learns that her husband, Michael MacKenzie, a former Navy SEAL, hasn't been heard from since he left for a business trip two weeks earlier. Given her husband's history, Patty does not want to involve the police. And she knows Conner is her best hope to find him alive. During the 1980s, MacKenzie and Colonel Oliver North, USMC, ran successful operations in Nicaragua in an effort to discredit the Russian Spetsnaz operatives, but now the Russians have returned to Nicaragua, with the full intent of carrying out spy operations against the United States. Large sums of cash, jewels, gems, and gold bars were used by the US and Russia to influence the Nicaraguan regime in the eighties, and over four million dollars in assets were stolen from the Russians. Those riches were never found after North and MacKenzie left Nicaragua, and the tantalizing treasure awaits recovery. Now, Conner must assemble his own team and head to Nicaragua in hopes of skirting the Russians and bringing MacKenzie home—alive.