"I was very satisfied with Outskirts Press. I look forward to working with my Author Representative again. She was always available when I had questions."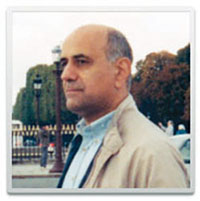 Alexander Rassogianis earned a bachelor's degree in history and political science from Elmhurst College and a master's degree in history from the University of Wisconsin. He taught history in Chicago and served as a compliance officer for the US government. He is the author of Return to Glenlord: Memories of Michigan Summers, The Entrepreneurial Spirit of the Greek Immigrant in Chicago, Illinois: 1900-1930, Rainbow Over Portland, and Short Stories of Life, Love and Remembrance. He is currently writing an autobiography, Growing Up Greek in Chicago.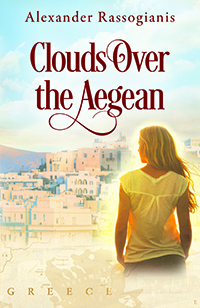 Click for details or to purchase
Book description…
A Childhood Secret with Lifelong Consequences . . . In politically troubled 1920s Greece, two schoolgirls on the island of Naxos accidentally overhear a dangerous conversation near the principal's office. Anna and Evlambia are sworn never to reveal what they know. Fifty years later, Anna's son Nick, an investigator for the US government, returns to Greece hoping to find Evlambia. He learns that she has died, but instead, he finds her daughter Christina. Intense and romantic Nick invites intellectual, gentle Christina to visit Naxos with him. Their visit takes a startling turn when they learn about a shocking ongoing situation-for the past decades, Greek Orthodox priests have been murdered on the island, and the police have always been unable to find the culprits. With his background as an investigator, Nick isn't about to let this opportunity slip through his fingers. Together, he and Christina search for the truth about the murders and about the secret their mothers kept. Colorful and compelling, Clouds Over the Aegean will keep you enthralled.