"My Author Representative has always been helpful in any and all situations that arise and I so enjoy working with her. Thank you to all those who assisted me in finalizing my new book. Stay well and God bless."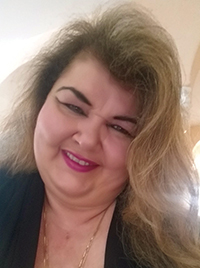 Roe De Pinto, is not just the author but is inspired to write these wonderful little books with hopes of teaching her grandchildren and all the children around the world, to be kind and gentle and loving to one another. She hopes to instill non-violent behavioral patterns from a very early age in children that will engrave in their hearts and make them peaceful human beings who will make the world a better place. Roe was raised of Italian descent and recalls always being taught to consider the next person with kindness and giving before oneself. She is a 16x award winner for this series and hopes to continue to spread the word of peace through children, all around the world.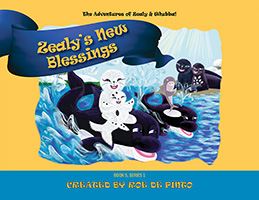 Click for details or to purchase
Book description…
Find Out What Zealy's New Blessings Are in this Latest Adventure! Zealy discovers the wonderful new world of being a sister to a new baby brother as well as meeting new friends who all come together helping one another in a tricky situation, along side her protector, lovable Whubba. This episode brings together family, friendship and caring and protecting lessons for children to learn from an early age. Zealy realizes several of her blessings in this escapade, and shares her gratitude and recognition of them with her audience. Easy reading and lessons that parents can appreciate and teach to their children are all of what The Adventures of Zealy and Whubba are about! Light up your children's faces with a smile as they light up your life!