"It was a great pleasure working on my book with all the Outskirts Press crew. Very quick, accurate, up-to-date progress! I will publish again with Outskirts Press and I will recommend you to other authors. Thank you!"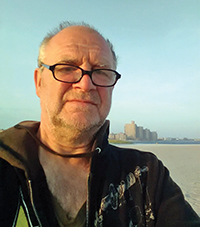 Leonard Górski was born in Krasnystaw, Poland. After graduating from high school, he completed his basic military service and studied Polish Philology at the Faculty of Humanities of the Catholic University of Lublin, where he obtained a master's degree. He worked at the Department of Religious Literature at the Catholic University of Lublin and cooperated with the Editorial Office of KUL Publishers. In 1983–86, he was a teacher in an elementary school in Stanków, Poland and in 1986, he went to Italy. Through the refugee camp in Latina near Rome, he was able to get to the United States. He currently lives in New York. Mr. Górski has published poems in the Poezja monthly, Ekspresje, Nestor and in several other magazines.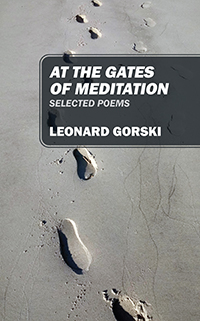 Click for details or to purchase
Book description…
In this captivating collection of poetry, Leonard Górski contemplates his life—and life in general, offering poems that evoke images and memories and awaken emotions within its readers.
Psychographography
Sketch five-second portraits I wanted
Faces that the palm spontaneously draws,
Either those dream women or friendly men
Without jealousy or other faults.
I came up with a lack of deadline of a
New field which I have called
Psychographography
And that's how I sketch drawings ineptly,
Without the master's hand,
To save a little bit of
This, the beauty which surround us.
And scrape a few words
To save from oblivion.