"Thanks to my Author Representative for making my first publication a good experience."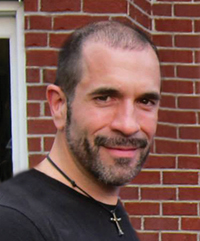 Nicholas Divine, C.P., a graduate of Holy Apostles College and Seminary, Cromwell, CT, is a member of the Congregation of the Passion, a Roman Catholic Congregation of Priests and Brothers known as the Passionists. Nicholas was born, educated, and worshiped in Old Ward Four, a Polish American neighborhood in Holyoke, MA. He served in the United States Army, taught in both public and Catholic schools, and served as a campus minister in Birmingham, AL. He resides in the Passionist Community at Catholic Theological Union, Chicago, pursuing further studies. For any reason, please feel at home to contact Nicholas at ndivine@passionist.org.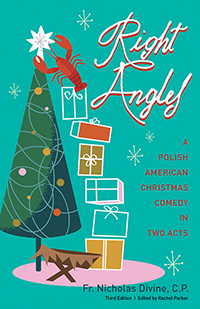 Click for details or to purchase
Book description…
"Merry Chrismoose" from the Angielskis. Set in a snowy New England mill town, Right Angles is a comedy that centers around the matriarch of a Polish American family, Kasia Angielski. Kasia is deeply concerned about doing the right thing for the right reason within the moral and cultural parameters of her fellow Poles; she's also trying to understand the baffling customs of her new country. Join Kasia and her eccentric family and friends as she hosts the annual Wigilia, the traditional Polish Christmas Eve supper, when things go terribly wrong at one of the most reverent times of the year!