"Thank you for helping me through my many changes. I love my book and could not have done it without Outskirts Press!"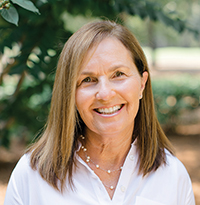 Ann Beavers is a retired school counselor who has a passion for helping children and families develop positive relationships. She writes about geocaching to encourage families to get outside and have exciting adventures. Ann is married with two daughters and several grandchildren. She splits her time between Hilton Head, SC and Europe.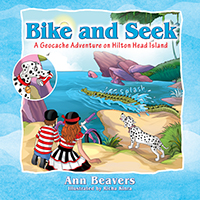 Click for details or to purchase
Book description…
Let's go on an adventure! Children love treasure hunts! Bike and Seek is about Wendy and Scott's adventure filled search for a geocache treasure on beautiful Hilton Head Island. When a one-eyed alligator threatens to spoil the fun, Spanner, a legendary firehouse dog, makes a rare appearance adding to the excitement.