"I am very pleased with the whole process with Outskirts Press. Everyone was very courteous, professional, and did exactly what was advertised. I had no real problems to speak of. The entire experience was smooth and well-coordinated. I am very pleased with how my book turned out and I would do this again in a heartbeat."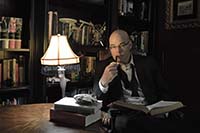 Roger Wilco is an Air Force veteran who served 15 years active duty and survived a deployment to Afghanistan. For the last nine years he has served as a Physician Assistant near Boston while spending his free time writing down the dreams that have fascinated him since his youth.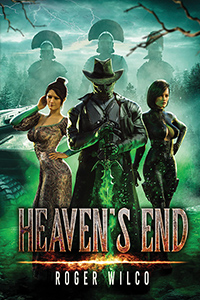 Click for details or to purchase
Book description…
One woman's fight to save her children and come to terms with a faith that has torn her life apart. The book of Revelation has come to pass, and the Rapture of prophecy has come and gone. But for some reason unknown to man, the years of the Tribulation have continued far beyond what was foretold. Consequently, the Nephilim giants of Genesis have returned, the demons of hell now roam the Earth, and the angels are divided over the fate of the humans left behind. Caught in the middle is Judy Bishop, a single mother who has struggled to keep her two children alive for the last twenty years against almost impossible odds. With the Nephilim feeding on them like cattle, and the demons hunting them down for pleasure, Judy and the few million humans who remain are losing their fight for survival. When a chance encounter with a powerful stranger gives Judy the hope she's been looking for, she sees a chance to not only save her children, but maybe even break into Heaven itself.