"Having lived through an amazing adventure migrating from London to a little town in Western Canada and establishing a nail manufacturing plant, I wanted to make sure the story was preserved. I had never attempted to write a book before and had no idea what was involved. I came across Outskirts Press. The whole experience has exceeded my expectations and the finished product is excellent. Everyone I have dealt with has been friendly, knowledgeable and efficient. Being from Britain, I wanted to retain the English spelling of words rather than the American way and the Editor was most accommodating. Where she really excelled was her ability to make suggestions for improving my choice of words without changing the meaning or my style of writing. She knew precisely what I was trying to say and she knew how to say it better than I did. The review process was so well thought out. To have three reviews was precisely what was needed. The icing on the cake is that the quality of both the hardback and the paperback version is first class. The cover is perfection, the paper quality is excellent, the text is clear and the colour photographs are vibrant. Thank you Outskirts Press for a job well done."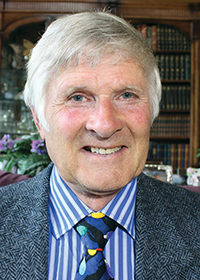 Edward Goodliffe is the Speaker of Congress for Freedom Force International and is a promoter of individual liberty. He grew up in England; resides in Alberta, Western Canada; and has established and operated several businesses over the years.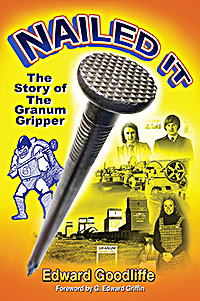 Click for details or to purchase
Book description…
This is the action-packed, real-life story of three young Brits who leave the crowds and high taxes of London, England, in 1975 and make a new life in Granum, Alberta, Western Canada, population 325. It documents the trials and tribulations of acquiring cheap industrial land, constructing a building, and establishing a nail manufacturing plant, despite knowing almost nothing at all about what was involved. They overcome a daunting number of surprises and obstacles to get production up and running, doing it all on the cheap. Along the way, they encounter wonderful and unique people as the company is established and then built up. Numerous diversions throughout the book cover humorous and characterful locals, as well as customers and suppliers, and the establishment of Granum Radio, thanks to a makeshift transmitter made by the local television repairman. But this book is more than the story of making nails; it's thought-provoking as well. The author, a promoter of individualism, addresses some of the damage done by collectivist governments and the fraudulent banking system. He documents some basic liberties we have lost since the 1970s that nobody seems to have noticed. Nothing is really as it appears, he maintains, and we have been lied to about almost everything. When you reach the end, there will be plenty to reflect upon.