"Thanks to the entire team at Outskirts Press! As a first-time author, there's been much I've learned about getting a book published and I am glad Outskirts Press was recommended to me by an author friend who was published with Outskirts Press. Indeed, my publishing experience with Outskirts Press has been rewarding and positive; and, I received guidance and assistance along the way. The quality of my book in all versions is outstanding."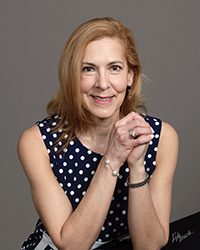 Brenda Marie Black currently lives in Hanover, PA with her husband, Clay, and two adult puppies, Buffie Delizia and Antonio "Tony" Giocoso. Previously, Brenda worked as an administrative assistant for a county government and two colleges. During her career she humbly received recognition and awards for her work. She holds an Associate's Degree in Business Management, Summa Cum Laude, from Carroll Community College, Westminster, MD. She enjoys painting, writing, walking, jogging, camping, golf, baseball games, and bike riding. She feels blessed to have a loving family and wonderful friends. Brenda looks forward to making new friends with readers.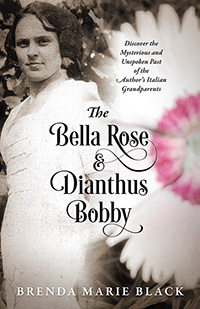 Click for details or to purchase
Book description…
Accompany Pasquale and Lena in this One of a Kind Story. Brenda Marie Black is a first-time author. As a child, she was filled with an incessant curiosity about the mysterious and unspoken past of her beloved Italian grandparents, Pasquale and Lena Donofrio. As an adult, she set out to discover and unlock abounding secrets through years of research, interviews, and travel. Brenda was gifted time to fulfill a dream-to write and now share this unique and faith-filled novel brimming with romance and suspense. Actual events, research and interviews, along with the author's memories, were used to fabricate a natural fiber as the basis of the novel. An artificial fiber, composed of artistic embellishments of prose and fictional characters, was created for enhancing and materializing the story. Both fibers were spooled into one yarn and woven, nimbly and creatively, throughout the novel. Brenda Marie Black celebrated and cried in researching and writing The Bella Rose & Dianthus Bobby. All are invited to travel back in time to experience the riveting legacy of the author's grandparents. Through precise period details, one will experience, first-hand, the treasured story of handsome Pasquale and beautiful Lena. The aura of their hearts and souls are revealed in raw, in-depth characterization. Along the journey, there are many other unique individuals to discover. Pasquale and Lena gift us with an extraordinary and inspirational story. Join them. Read of their challenges, celebrations, tragedy, heart break, deep regret, and . . . Was Lena's mother right? Would a covenant be broken? Can a single tragic event change everything? Is it possible to bury love? Are coincidences just that-or are our lives in synchronicity? Is there a Heaven? The answers are found as you accompany Pasquale and Lena in this one of a kind story. Are you ready to travel? Bring a wrap for your arms as you might find the esoteric folklore a bit chilling. Be sure to lace-up your most sturdy shoes for this bumpy, unconventional and unpredictable journey. Pasquale and Lena's venture is full of twists and turns. Take a few deep breaths before beginning the expedition to the many unique places this story takes you. You'll be traversing on mountainsides, navigating rough ocean waters, exploring an enchanting lakeside, riding in diverse modes of transportation, and walking and running in various bountiful tracts of nature. And, just an important piece of advice, be sure to pack a cotton handkerchief.