"Smooth sailing are the words that best describe my experience with Outskirts Press. Any problems we had were easily handled by their inhouse experts. I'd definitely use Outskirts Press again and plan on doing so with my second book!"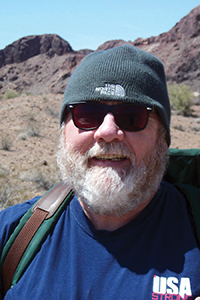 Michael Hankins considers himself more of an adventurer than a writer. He spent the majority of his life exploring Alabama, Alaska, and now Arizona. Michael and wife Joleen enjoy hiking in the desert, ever careful to watch where they step and where they place their fingers.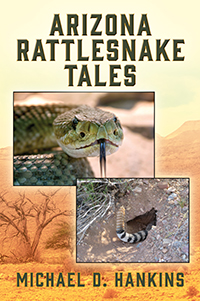 Click for details or to purchase
Book description…
Life wasn't easy for the early Arizona pioneers who settled in the rattlesnake kingdom of the world… Arizona Rattlesnake Tales takes the reader back in time to experience the unimaginable hardships cowboys and pioneers faced while living amongst the dreaded "rattler," in a time when antivenom was nonexistent and a rattlesnake bite was often a death sentence. The book includes vintage clippings-unedited reports from 1866-1923 newspapers that paint a clear picture of the extreme adversity and tragedy early settlers dealt with. The tales are scary, exciting, humorous, and oftentimes sad, and they all help to illuminate this fascinating time and place in U.S. history. If you're a true Arizona history buff, there's no other book like Arizona Rattlesnake Tales!