"This is my sixth book with Outskirts Press, and they have been great to work with. They have continually allowed me to contribute input on the interior format, resulting in a great publishing experience."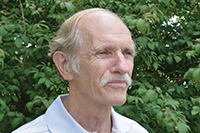 James A. Hunter is the youngest of eleven children and grew up on a farm near the rural, small town of Metamora, Indiana. His parents started their life together about the time of the Great Depression, so their values and principles were a reflection of those hard times. They passed on their values to their children, and most of them patterned their life after those values. We were raised under old-school discipline, which seemed hard at the time; however, it has served us well throughout our lives. We were also raised on hard work, but we were clever and innovative enough to find time for hard play as well. That same family farm where we were raised still survives nearly a hundred years after Jim's grandparents came from Kentucky and settled there. His love for the land has led to him owning part of that farm for 46 years and still counting. In addition, he owned much of the valley surrounding it for quite some time. Growing up and living with nature in that valley has provided the backdrop and inspiration for much of his writing.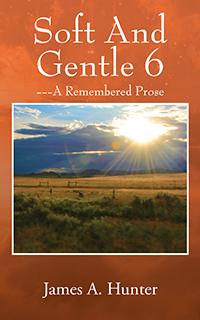 Click for details or to purchase
Book description…
Soft and gentle sounds a little sissified, but all of us should yearn for a life filled with both. We are living in an electronic world which has speeded up our lives considerably. Gone are the days when families interact with conversation that is void of interruptions. Settling into daily routines and keeping pace with the children's activities can be very stressful. Nature visits are beginning to be considered good therapy for children who have known nothing other than city and suburban life. That works for adults as well as it does for children. If one becomes friends with nature, that could very well be the best friend that they will ever have. Realistically, the best that most can ever expect in today's busy world is to read about life simplified. This heartfelt collection of prose will mellow the heart as it explores life, love, beauty, nature, happiness, hardships, dreams, and nostalgic memories. Take a break from a hectic schedule and enjoy these observations which uniquely capture the soft and gentle aspects of life.