"I want to thank you and all the staff of Outskirts Press for making my latest novel, THE RED SHORE, the very best it could be! Three books: MERIDIAN, SNOW MEN, and THE RED SHORE – Three CIPA EVVY First Place Awards and three Outskirts Press Best Book of the Year awards! How could I possibly ask for more? You are all top-notch, first class, and I thank you for all the awesome efforts you've made in my behalf."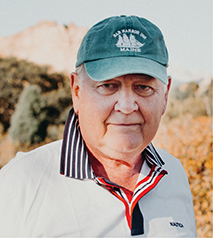 Andrew Ceroni served a distinguished career as a Senior Supervisory Special Agent in the conduct of global counterespionage and antiterrorism operations. He received his BS degree from the U.S. Air Force Academy; MA from Case Western Reserve University; and studied several foreign languages at the University of Maryland. He lives in Colorado with his family.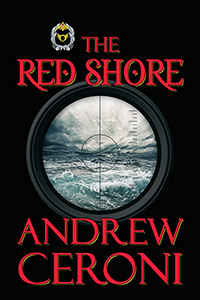 Click for details or to purchase
Book description…
Dave McClure arrives in Bar Harbor, Maine, for some rest and relaxation before returning to the CIA-a world he left behind years ago. But he is unaware of the danger he'll face in the days ahead as he discovers the secrets that lie in the deep ocean trenches of the Atlantic. Deadly secrets. McClure is unexpectedly thrust into the middle of a vicious Russian plot and a harbor town's lethal intrigue, each as perilous as they are startling, and struggles to make sense of all the jumbled pieces in this deadly puzzle. Is there a connection between Russian drone submarines probing the U.S. coastline, a Top-Secret, advanced technology Navy torpedo program, and the sinister secret behind Tamarack Harbor's missing boys? Another brutal murder is the catalyst that finally leads McClure to the juncture of high-stakes espionage and an impending attack on American soil. As the CIA and the U.S. Navy race against time and the Russian threat, the powerful pull of emotion will test the limits of Dave McClure's skill, strength, and courage.