"My Author Representative did a fine job and I had absolutely no problems during the publishing process."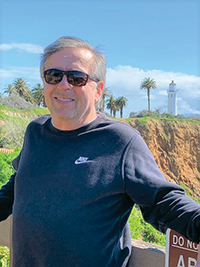 Born in Pawtucket, Rhode Island, Charles Reilly is a Combat Vietnam Veteran and a former union official for the United Steelworkers of America (USWA). He is the author of two novels, "Shenanigan" (1998) and "Through a Dark Passage" (2001). This is his third published work. He currently resides in Manhattan Beach, California.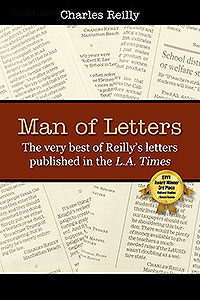 Click for details or to purchase
Book description…
"Charles Reilly's 'Man of Letters' is an outstanding collection of his published submissions to the 'Los Angeles Times'. Timely, reflective, the good, the bad and the ugly. No quarter given, no quarter asked. A great read."
-Gary Linderer – Author of "Eyes Behind the Lines" and "Phantom Warriors."
"Charles Reilly might not want to be called a scholar, but he is one-and a good one. He is an excellent writer and fearlessly writes what he thinks. Though I may sometimes disagree with some part of what he writes, he always makes me think and often helps me change my mind. He not only writes what he thinks, but he always knows well the things he writes about."
-Kenn Miller – Author of "Six Silent Men: Book Two" and "Tiger the Lurp Dog."
Charles Reilly, the most prolific published letter writer in the history of the "Los Angeles Times" newspaper, has compiled the best of his letters along with commentary and essays into this collection of his work. He covers the gamut of politics, sports and the arts with his unique insight and analysis.