"Expecting the publishing process to take 10-13 weeks, I was shocked when I got an email in less than a month from when I first contacted Outskirts Press that my book was ready to go. Wow. What are great surprise. Someone exceeding their promises. Thank you for launching my writing career."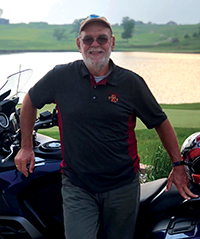 William (Bill) Funnemark is a Christian, father, grandfather, Air Force veteran, former corn breeder, retired science teacher, marathoner and avid motorcycle rider. He still works part-time as a substitute teacher in between road trips to watch his grandkids participate in many activities. "Last Lunch" is his first attempt at writing a book.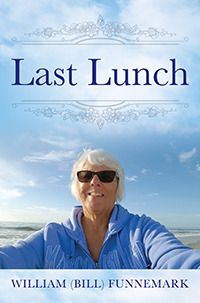 Click for details or to purchase
Book description…
"My head is spinning. I think I'm going to be sick. I think I need to go to the hospital, but I'm so dizzy I don't think I can walk." The last words my wife spoke to me before she slipped into a coma, never to wake up. It began as a wonderful vacation with friends but turned into a nightmare. A nightmare that changed my life in a way no one could have foreseen. Death has a way doing that. The experts try to help you in the aftermath but each of us go through the grieving process in our own way. My path to recovery is unique to me. Your path will be unique to you. No one can prepare you for this kind of journey, you must make your own path. I have read what some of the experts have to say and some of their advice was helpful. Some of their advice just didn't help at all. "Last Lunch" is my story of what it is like to lose your best friend, your wife, your lover, the mother of your children, and then pick up the pieces and go on living. It is a story of my faith in God and the love of family and friends. It's a story that has no ending. One day, I just stopped writing.